2208-22/1422/01: "Two Week Certificate Course on Contouring Innovation in the 21st Century through the Intellectual Property and Tech Interface", 09 - 24 September, 2022 (Last Date of Registration - 05 September, 2022)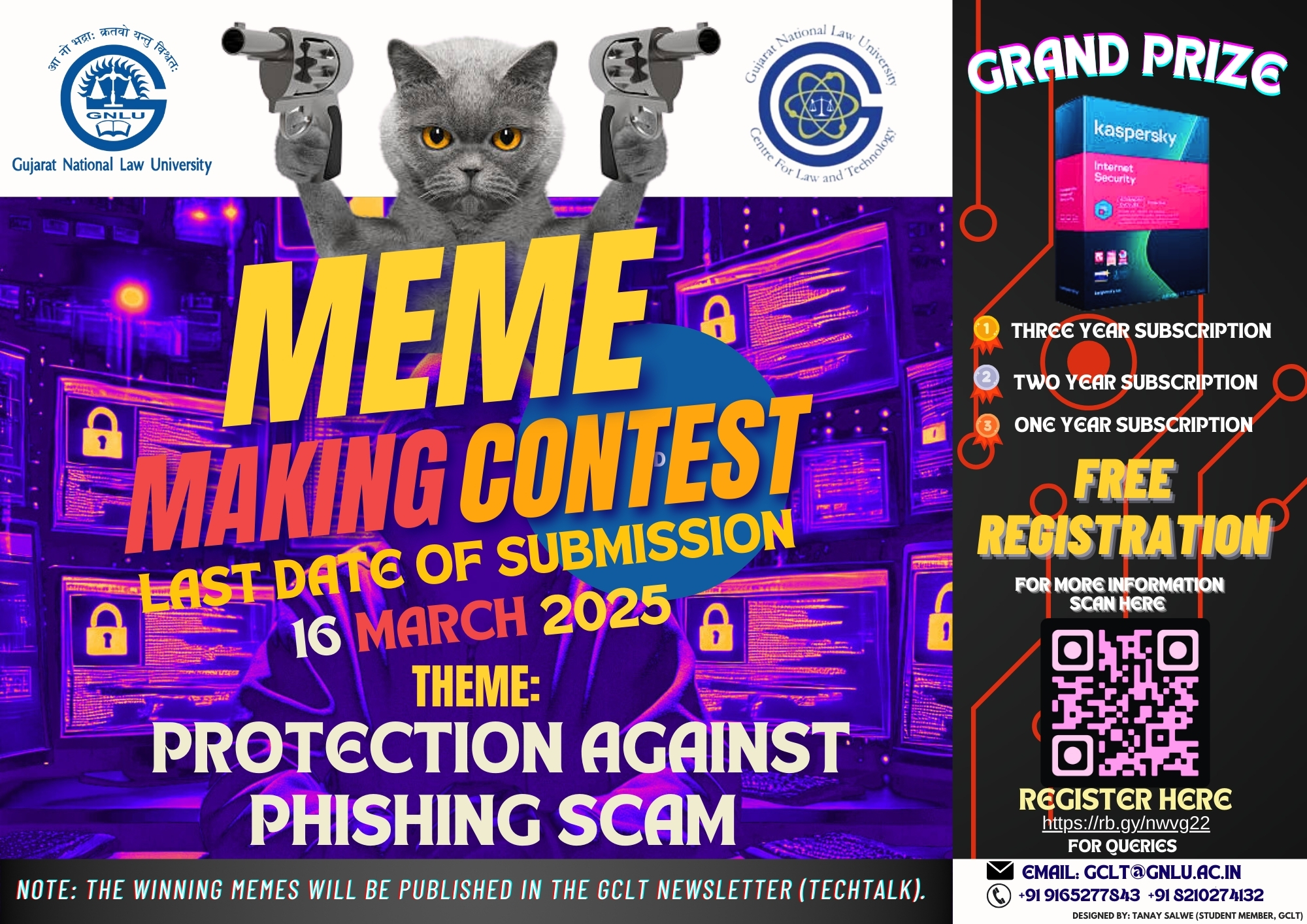 Registration Fee
Registration fees for GNLU Students : INR 500/-
Registration fees for External Students : INR 1000/-
Registration fees for Academicians : INR 2000/-
Registration fees for Others : INR 2500/-
Instructions:
The Course will be held in Online Mode through CISCO-WebEx.
The link/details to the webinar will be shared only with the registered participants on their registered email.
The last date of registration is 05 September, 2022.
The interested candidates shall first pay the registration fee and upload the payment details on the Google form.
The e-Certificate shall be printed based on the details provided in the form available at the link in the pamphlet/webpage. No change at any later stage shall be entertained.
The registered participants shall ensure that while attending the online Course, the registered email id and full name (as filled in the form) is being used, else the e-certificate shall not be issued.
The e-Certificate shall be issued only to those participants, who are attending the full Course and taking the assessment. However, in order to take care of the technical difficulties, if any, faced by registered participants, the e-Certificate shall be issued to those attending minimum 80% of the Course.
Queries may be addressed to: gnluipr@gnlu.ac.in