International Webinar on "Emerging Technologies: Ethico - Legal Perspective". Last date of Registration: 07 August, 2023
International Webinar
on
Emerging Technologies: Ethico - Legal Perspective
[Hybrid Mode]
Schedule: 08 August, 2023 (03:30 pm to 06:30 pm, Indian Standard Time)
Last date of Registration: 07 August, 2023
Registration Fee (Incl. GST): Nil
Resource Person: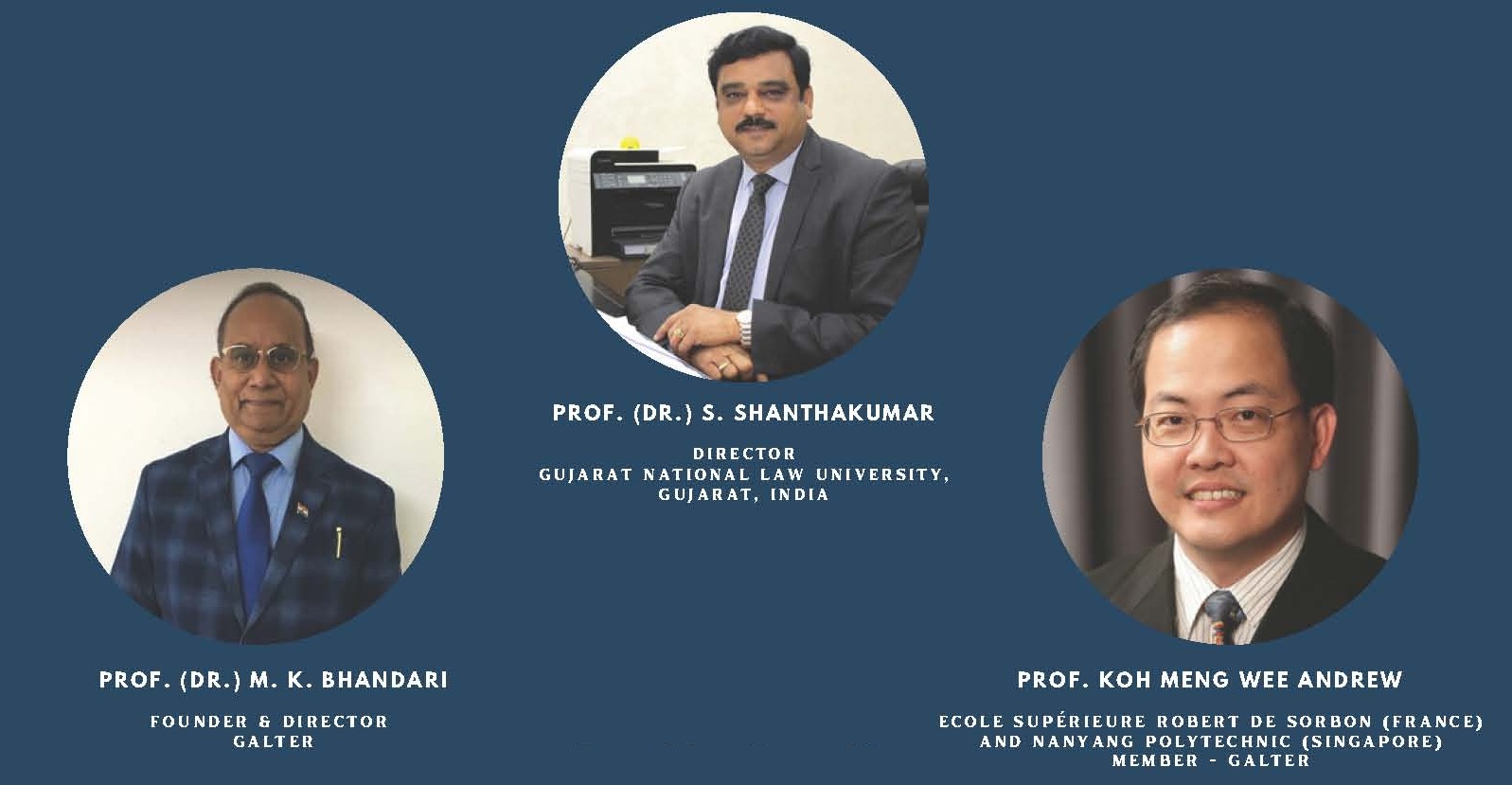 Registration Link (Click Here)
Information Brochure (Click Here)
Instructions:
The Course will be held in Hybrid Mode through CISCO-WebEx.
The link/details of the course will be shared only with the registered participants on their registered email.
The last date of registration is 07 August, 2023.
The interested shall register themselves at the link provided in the pamphlet/webpage.
There will be no issuance of Certificate of Participation.
Organizing Committee:
Prof. (Dr.) Thomas Mathew, Head, Centre for Law and Technology
Prof. (Dr.) Anjani Singh Tomar, Member, Centre for Law and Technology
Ms. Heena Goswami, Member, Centre for Law and Technology
Ms. Anshu Gupta, Teaching and Research Associate (Law), Centre for Law and Technology
For Further Queries Contact: gclt@gnlu.ac.in, tmathew@gnlu.ac.in