Past events
Webinar on 'Life Cycle of Arbitration' (27th April 2020)
GNLU Centre for Private International Law organized a webinar on 'Life Cycle of Arbitration' on 27th April 2020. The resource person for this webinar was Ms. Shwetha Bidhuri, Head (South Asia), Singapore International Arbitration Centre. She covered topics of wide range such as differentiation between ad-hoc and institutional arbitration, components of an effective arbitration agreement, special mechanisms in institutional arbitration, various stages of arbitration and lastly guiding participants on career prospects in the field arbitration will prove to be immensely beneficial to them. The webinar witnessed a participation of 48 students from Gujarat National Law University.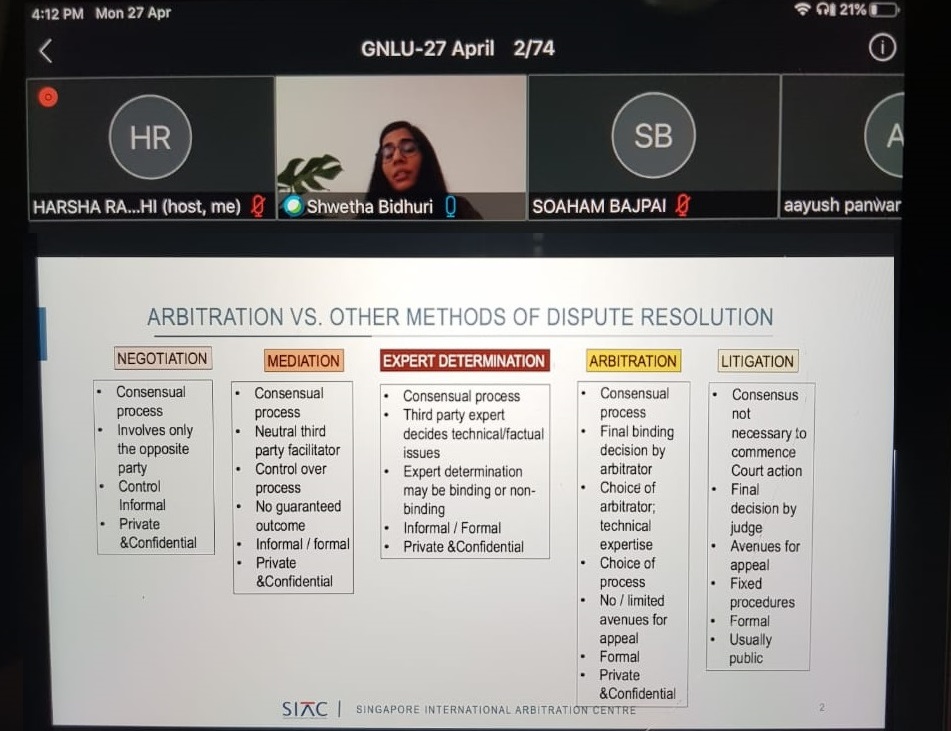 Certificate Course on "Cross-Border Challenges in Corporate Law" (30th August – 01st September, 2019)
GNLU Centre for Private International Law organized a Certificate Course on Cross-Border Challenges in Corporate Law starting from 30 th August 2019 to 01 st September 2019. The Resource Person for this event was Dr Umakanth Varottil, Associate Professor, Faculty of Law, National University of Singapore. With immense opportunities that globalization is to offer, a novel set of challenges – legal, social and economic – have surfaced. This Training Programme aimed to contemplate on these critical cross-border issues in corporate law and practice. The discussions on Day 1 focused on corporate groups and cross-border structures. Day 2 saw a nuanced interchange on cross-border financing and various forms by which Indian companies borrow from offshore lenders/ companies. Day 3 saw intense deliberations on two of the most crucial aspects of corporate practice – mergers and amalgamations (M&A) and corporate insolvency.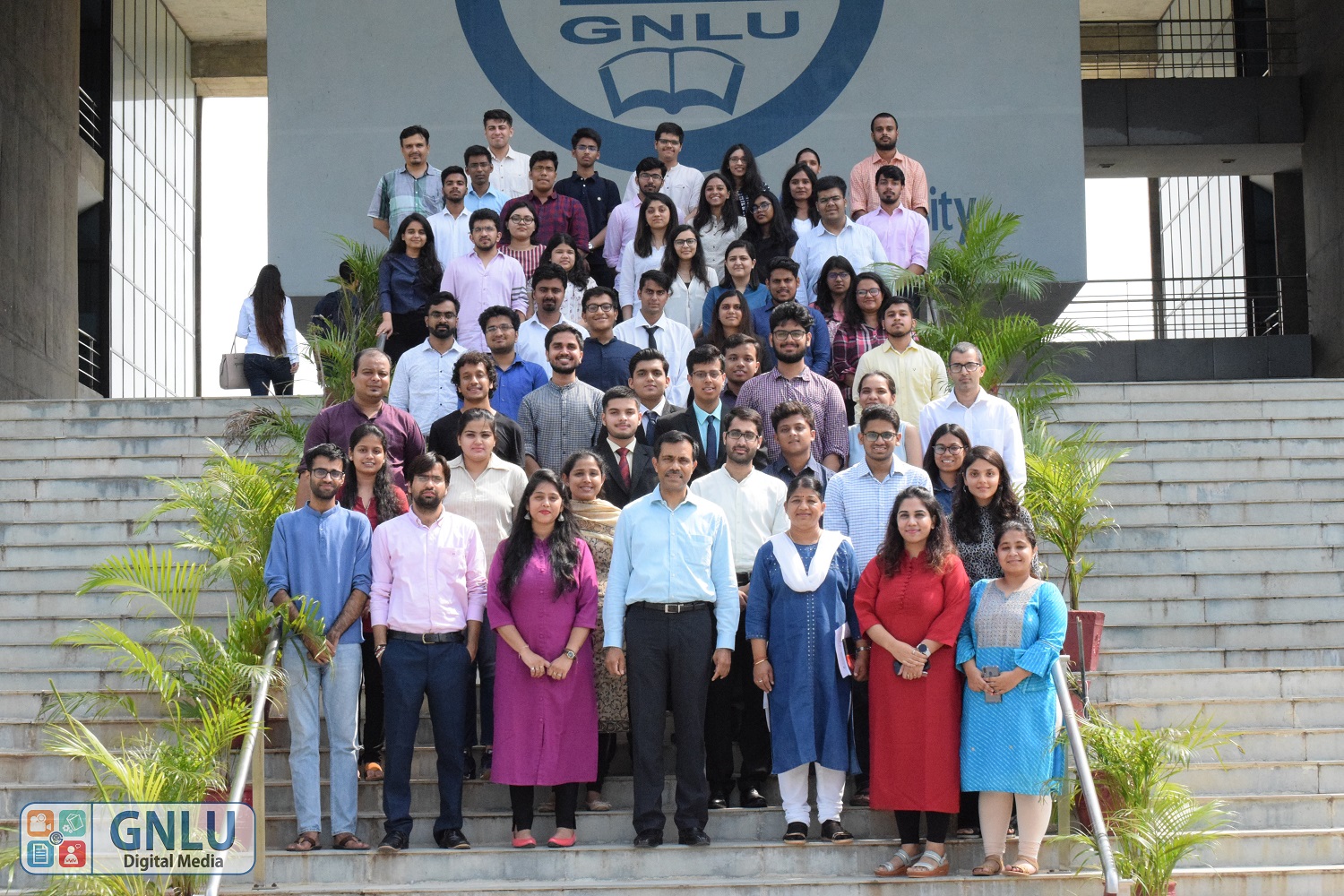 Symposium on Convergence of Private International Law in IPR and Cyber Law (01 April, 2018)
Training Program on 'Babies Crossing Borders- Surrogacy, Laws and Practice' on 30th September- 1st October, 2016.
Training program on 'Jurisdiction, Choice and Enforcement- Interface of Conflict of Laws in Competition Law' on 3rd – 4th September, 2016.