2509-18/1144/01: Gujarat National Law University students Mr. Naman Devpura and Mr. Kartikeya Chamola are Winners of prestigious Aditya Birla Group Scholarship
Gujarat National Law University students Mr. Naman Devpura and Mr. Kartikeya Chamola are Winners of prestigious Aditya Birla Group Scholarship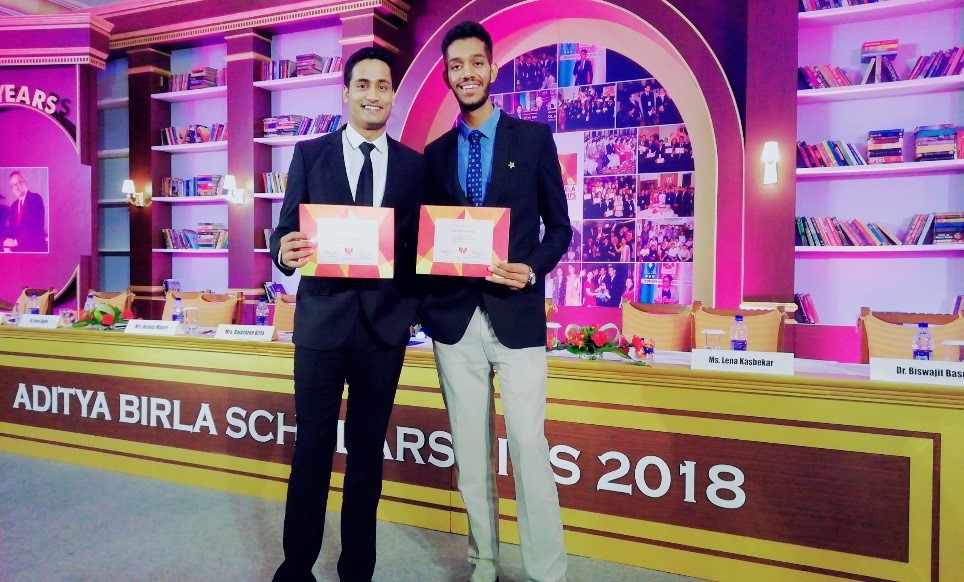 Instituted in 1999, the Aditya Birla Scholarships provide an excellent opportunity for Scholars to learn through networking with the country's first truly global conglomerate.
The Aditya Birla Scholarship Programme is the Group's way of pursuing Mr. Aditya Vikram Birla's ideals of spawning leaders with a passion to excel. Attained through fostering outstanding academic excellence and humane leadership values.
The students have to undergo rigorous selection process and interviews are conducted by an eminent panel of luminaries and academicians.